On September 26, 2013 by
Lisa
With
30
Comments -
Grandparents
,
PJ
,
Teddy
Unfortunately, this visit, I didn't get any pictures of Great Grandma, but we did have a fun time.
Penny and Teddy had their first candy pumpkins-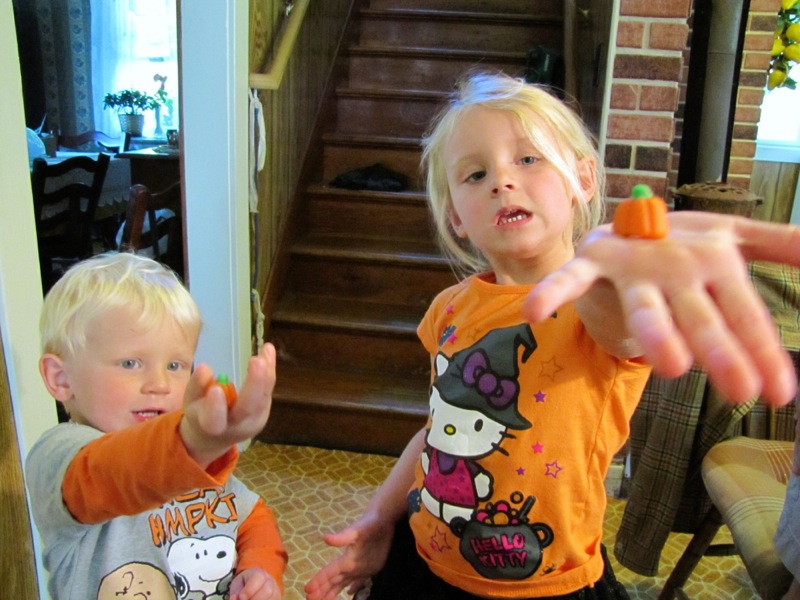 Penny got to wear a beautiful necklace that was a gift from Great Grandma's brother from WW II-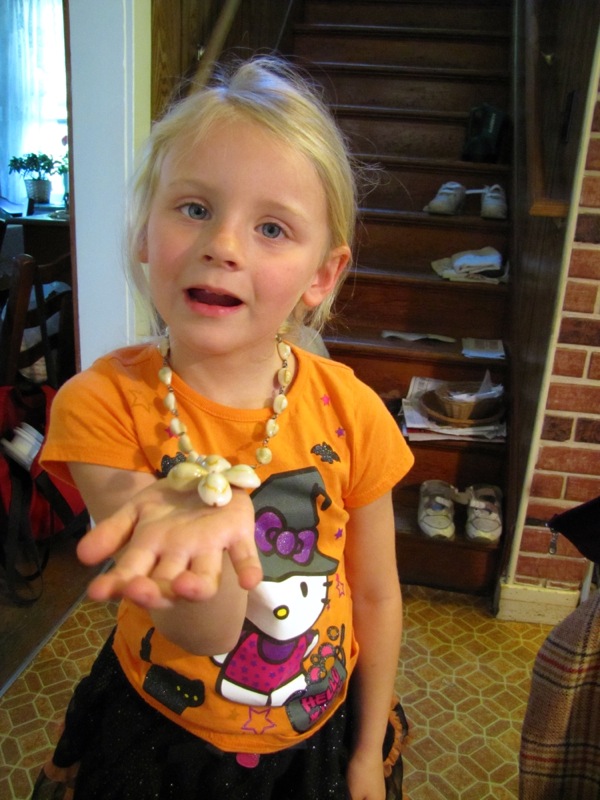 Great Grandma has always been very crafty. Â Penny was excited to use some of Great Grandma's treasures to make something-
Penny and Teddy filled up Great Grandma's bird feeders-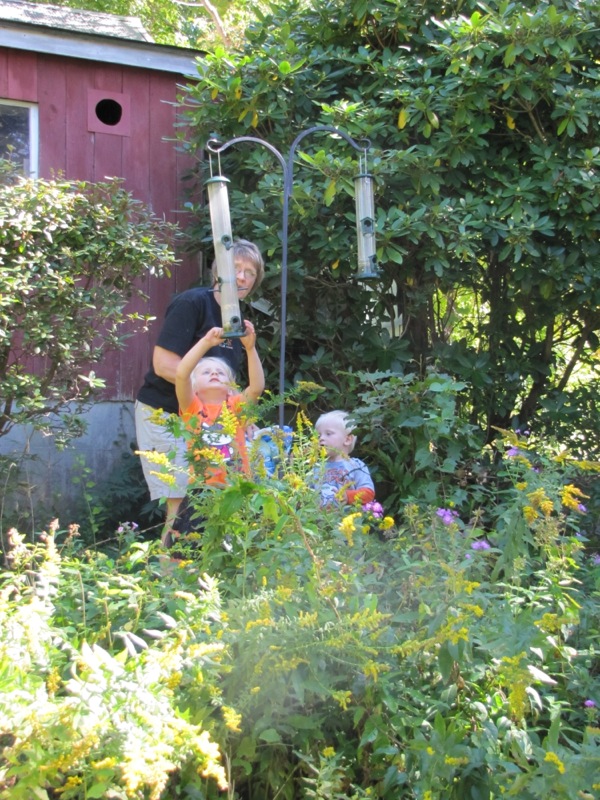 Penny and Teddy helped bring up wood from the woodpile for Great Grandma's wood burning stove-
We love Great Grandma!!